Treatment that restores function at home, work and play!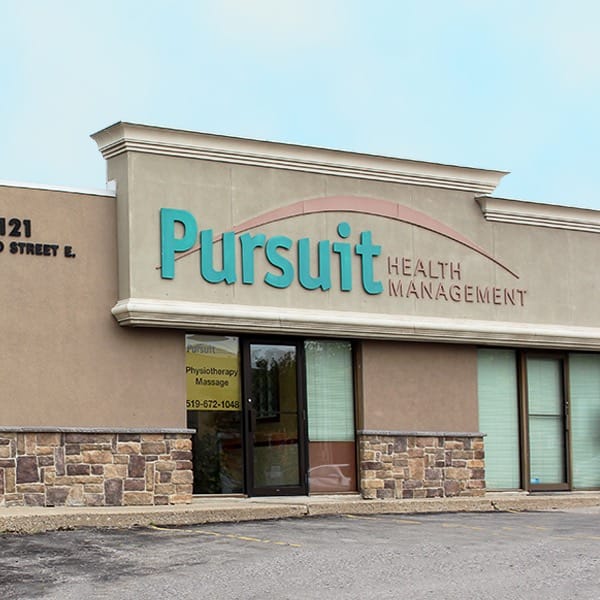 Health Management
For individuals who have sustained an injury or illness, Pursuit Health Management delivers innovative rehabilitation services such as physiotherapy, occupational therapy and massage therapy, enabling clients to achieve their best possible functional levels in a timely, cost effective and professional manner.
Health Management Services
Improved Function
We will help you get back to your best abilities with our highly qualified team.
Convenient Locations
Serving Southwestern Ontario from Sarnia to Owen Sound and Brantford to Windsor.
Innovative Services
On the cutting edge of technology to help you regain full function.
Coordinated Care
We will liaison with your healthcare team to expedite your recovery.
Our Clients Say
"I am feeling so much better today. I have full movement of my head without feelings of vertigo. My balance seems really good as well.  You have absolutely no idea of how you have made me feel better, both emotionally and physically. You really have given me hope that I can start to feel normal again after months of struggling! Thank you so much."
"The Pursuit staff (OT, PT, and Social Work) were awesome! From counselling supports, physical therapy and the equipment provided, they were all key factors in my recovery. I continue to do my exercises and the handouts are helpful, as my memory is not the same as before my accident. Thanks again."
"The Pursuit staff were there from the beginning! From my occupational therapist seeing me in the hospital after the accident, attending physiotherapy at Pursuit Health, receiving counselling supports at home, to my eventual return to work. All your staff were extremely helpful throughout my entire recovery. I would recommend Pursuit to others."
"Without Pursuit's services (Occupational Therapy and Social Work) I don't know where I would be today! Both professionals were instrumental in helping me accept a new way of life as a result of my serious injuries. Through sharing my personal experiences, I increased my level of trust, which enabled me to take steps forward with my rehabilitation and feel more positive. Pursuit was exceptionally important to my recovery."
"Being an internationally recognized duathlete, when I suffer injuries, proper assessment and treatment is paramount to returning to my high intensity biking and running. Pursuit has consistently kept me in the game."